More than three decades ago, Israel began to develop the environment needed to promote the creation of start-ups through a combination of research, technological progress, and innovation.Advances in the medical devices market were product of this entrepreneurial culture, and the appropriate industrial infrastructure.
Fruit of those efforts were the foundation in the market of the spine of many pioneering companies such as Mazor Robotics (recently acquired by Medtronic), NTL Spine (acquired by Seaspine), Apifix (acquired by Orthopediatrics last month) and those that we present below: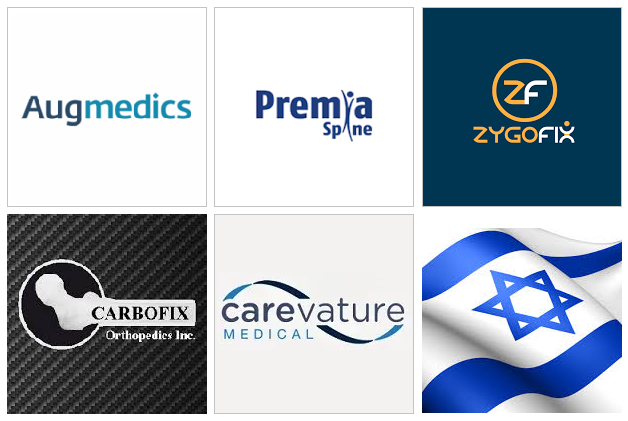 With Augmedics, the future of surgery is within sight. The Chicago-based company aims to improve healthcare by augmenting surgery with cutting edge technologies that solve unmet clinical needs and instill technological confidence in the surgical workflow. Its pioneering xvision system, the first augmented reality guidance system for surgery, allows surgeons to "see" the patient's anatomy through skin and tissue as if they have "x-ray vision," and to accurately navigate instruments and implants during spine procedures.
Augmedics is backed by Terra Venture Partners and AO Invest, a venture arm of the AO Foundation. The AO is a medically guided, not-for-profit organization, a global network of surgeons, and the world's leading education, innovation, and research organization for the surgical treatment of trauma and musculoskeletal disorders.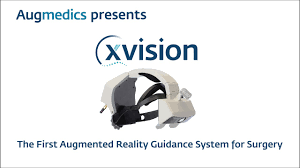 Augmedics develops xvision™ – an Augmented-Reality Head-Mounted Display for spine surgery. xvision allows surgeons to see the patient's anatomy through skin and tissue, as if they had "X-Ray Vision"​.
Based on Augmedics' patented technology, the xvision system can project the patient's anatomy, in real time, directly onto the surgeon's retina, with surgical precision and outstanding depth perception. xvision will increase safety in surgery, reduce x-ray radiation, and facilitate minimally invasive procedures. xvision ensures that throughout any surgical procedure surgeons will be able to visually and accurately track all their surgical instruments well within their field of vision as they work. A combination of proprietary tracking algorithms, hardware, software, an image data merging unit, and specialized instruments safely guide the surgeon through the operating site during major and minor surgical procedures.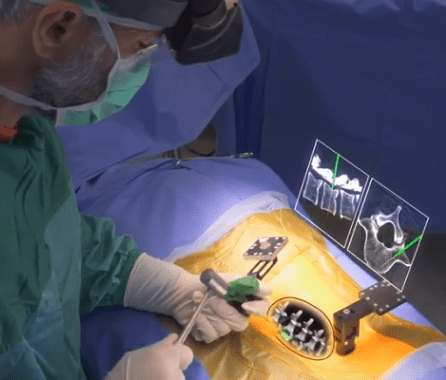 With the xvision system, surgeons will benefit from close-up views of all the anatomical structures along the operation path, whether in open or percutaneous procedures. xvision allows surgeons to fully focus on what they see inside a patient's anatomy, without having to look away to a monitor. Vital real-time information is therefore available to them in an intuitive manner and with no external distraction.
The xvision system will also utilize an array of sensors and collect surgical information which, when connected to a big data system, will analyze and process the data, using profound learning algorithms to provide alerts and suggestions to assist the surgeon during the procedure.
Premia Spine was founded in 2011 after acquiring rights to the TOPS™ System from Impliant, Inc. Nearly $70 million was invested in the development and commercialization of the TOPS System by Impliant. Premia Spine has leveraged the acquired know-how to redesign the TOPS device and develop the ProMIS System.
Premia Spine offers a treatment for patients who have been prescribed spinal fusion operations. Instead of attaching a rigid structure of bolts and rods to the patient's spine, Premia Spine's Total Posterior Solution (TOPS) system uses a spinal implant to recreate the natural motions of the back, giving patients a wide range of motion and the potential for a faster, more reliable recovery.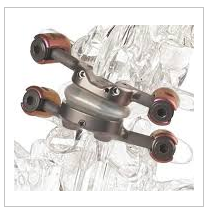 The TOPS system sits between two titanium plates that recreate normal flexion, extension, bending, and rotation motions without excessive twists and turns. It is a specific treatment for patients diagnosed with a blockage of the spinal cord in the lower back (spinal stenosis) and slipped vertebrae (low-grade spondylolisthesis).
The company's Promis System is a lumbar spine fusion system for minimally invasive and open spine procedures.
Premia Spine is driven by a goal: to bring the most innovative and effective spine products to the market.
With the TOPS™ System and the Nexux™ System, we provide patients with an alternative to fusion for those suffering from spinal stenosis and spondylolisthesis.
Until recently, conventional wisdom dictated that these patients needed to be fused. With our new technology—backed by clinical studies—we are proving that surgeons can preserve motion while maintaining spine stability without rigid fixation. Our first TOPS™ System patients are leading active lives with our implants for over a decade to prove it. For other patients who require a fusion, we have optimized the procedure with our ProMIS™ Fixation System.
ZygoFix has developed a unique screw-less implant for spinal fusion, a frequent surgical procedure prescribed for severe back pain.
Spinal fusion stabilizes a spinal segment in order to relief pressure and pain from the spinal cord. The surgery is still performed today using 30 years old screws and rods that are invasive, complex to place and involve complications when they are misplaced.
ZygoFix's zLOCK miniature 3D-Printed implant utilizes our spine's anatomy for spinal stability as opposed to the external screw-based bridge. The procedure eliminates risks associated with miss-screwing, is less invasive (1 incision per side), simple, straight forward and can be performed in outpatient setting.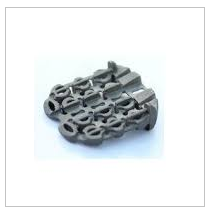 The zLOCK system is a winner of the 2017 Spine Technology awards and is in clinical phase with promising initial results.
Due to its unique design and placement, zLOCKprovides numerous advantages:
Lack of screws reduces procedure complexity and risk
Percutaneous, minimally invasive surgical (MIS) approach can be performed in an outpatient setting
Only 2 incisions (one incision on each side of the spine) for a less traumatic procedure
Efficient bone growth and fusion (implant has porous texture)
Flexible design self-adapts to almost any anatomy
CarboFix Orthopedic Ltd, is recognized as the world's leading company in developing, manufacturing and marketing innovative carbon fiber orthopedic solutions. CarboFix Orthopedics' headquarters and manufacturing are located in Herzeliya, Israel, with additional manufacturing for the Asia market in Guangzhou, China. CarboFix is working in the United States through its subsidiary CarboFix Inc. and in the rest of the world through a network of distributors. The company's products are approved by the FDA, CE and other regulatory bodies.
CarboFix Orthopedics LTD.has recently received 510(k) clearance for the CarboClear® Carbon Fiber Pedicle Screw System, a novel device to surgically treat oncological patients in the United States.
The CarboClear Pedicle Screw System is intended to restore the integrity of the spinal column even in the absence of fusion for a limited time period in patients with advanced-stage tumors involving the thoracic and lumbar spine in whom life expectancy is of insufficient duration to permit achievement of fusion.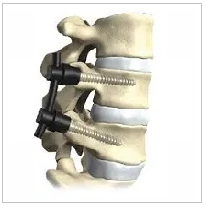 The CarboClear system provides unique clinical advantages to spine cancer patients and their physicians. Among those advantages are: no backscattering, which allows the use of radiation therapy without harming the healthy surrounding tissue, minimal attenuation of External Beam Radiation (EBRT), allowing radiation to pass through the implant with almost zero reduction in the radiation dose level; and no artifact in CT, for optimal radiation CT planning. CarboClear spinal implants also offers superior fatigue strength, beneficial for a patient population known for extended delays in healing. Additionally, the CarboClear Pedicle Screw System offers enhanced follow up abilities due to minimal CT/MRI artifact.
Carevature Medical Ltd. is a privately held medical device company, dedicated to the development of advanced orthopedic surgery solutions. Carevature Medical was founded in 2011 and is headquartered in Rehovot, Israel.
Carevature is now focused on its flagship product for spinal indications, dreal, the first and only curved device powerful enough to efficiently cut bone and small enough to be used in spine surgery and neurosurgery. This unique design allows for better access and less trauma, resulting in better outcomes for both patients and the healthcare system.
Carevature dreal is the first and only curved at the tip and powered, single-use decompression system efficient enough to handle bony tissue and precise enough to work safely around spinal anatomy. dreal's unique design allows for easier, safer access, less trauma and less costs, resulting in better outcomes for both patients and the healthcare system.